Have you ever wished to eliminate those stubborn fats that won't go away no matter how much you exercise or diet? Yes, you are not alone. The good news is, your wish can now come true with the latest fat freezing technology that has hit Melbourne – Ice Age.
What is Ice Age and how does it work?
Ice Age is a non-invasive fat reduction treatment in Melbourne that uses the power of cold to freeze and kill fat cells. The process is known as cryolipolysis, which means cold-induced fat cell death. Ice Age uses a unique handpiece that gently sucks in the fatty area and cools it down to a temperature that damages the fat cells but not the surrounding tissues. The damaged cells are then naturally eliminated from your body over time, leaving you with a slimmer and more toned physique.
Why is Ice Age the ultimate fat reduction solution?
Ice Age does not require surgery, anesthesia, or downtime, unlike other invasive cosmetic procedures like liposuction or tummy tucks. You can have the treatment done during your lunch hour and return to your regular activities immediately after. The results are also long-lasting since the destroyed fat cells are gone for good, and the remaining fat cells will not expand as easily as before.
What areas can Ice Age treat?
Ice Age can treat most areas where unwanted fat is present, including the abdomen, thighs, hips, back, arms, and chin. The treatment is ideal for those close to their ideal weight but with stubborn pockets of fat that resist traditional weight loss methods.
How many treatments do you need, and when will you see results?
Most people see a visible improvement in their treated area after one session, but optimal results may require multiple sessions. The number of treatments you need depends on your body type, the fat to be reduced, and your personal goals. Our trained professionals will create a personalized treatment plan that suits your needs best.
Is Ice Age safe and effective?
Ice Age is an extensively researched, clinically proven safe, and effective fat reduction solution. It has been cleared by the US Food and Drug Administration (FDA) and has been used successfully on thousands of patients worldwide.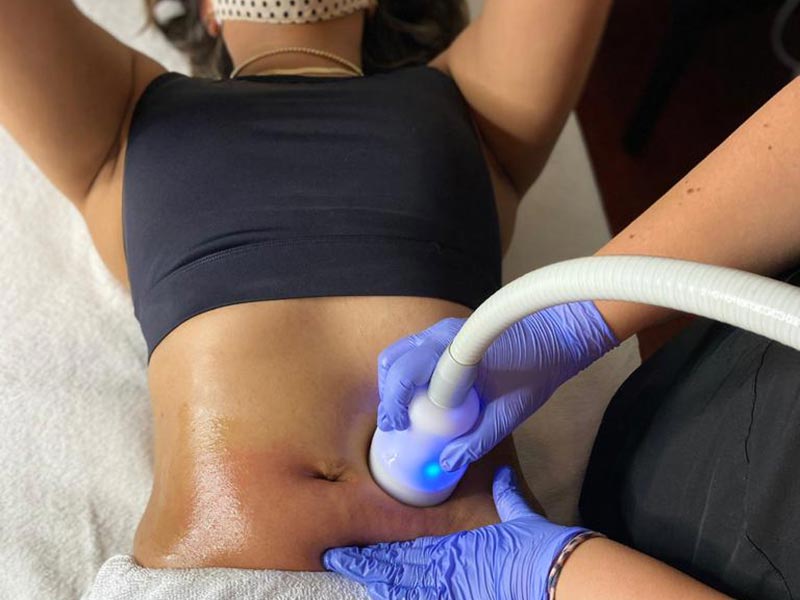 Say goodbye to unwanted fat with Ice Age
At Ice Age, everyone deserves to look and feel their best. Our revolutionary fat freezing technology can help you achieve your body goals safely, comfortably, and non-invasively. Contact us today to schedule your complimentary consultation and start your fat reduction journey with us.
Conclusion
Melbourne has long been at the forefront of medical and technological innovation, but with the rise of Ice Age fat freezing technology, it looks like we can confidently add another feather to our cap. While fat freezing does come with potential risks, if you understand what this technique entails and approach it safely and responsibly then you should find yourself reaping the rewards in no time. With that said, make sure to always consult a professional before undergoing any medical procedure; your health is too important not to take precautions!